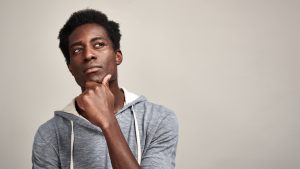 Right, Wrong, and God's Existence
Everyone in the world believes that some things are right and other things are wrong. At times, people do not agree on the exact way to decide whether something is right or wrong. But it is undeniable that the concepts of right and wrong, good and evil, do exist.
The person who does not believe that God exists has only one choice when it comes to explaining morality—man must have thought it up by himself. However, since man is seen as little more than the last animal to be produced by evolution, this becomes problematic. A lion does not feel guilty after killing a gazelle for its lunch. A dog does not feel remorse after stealing a bone from another dog. And a female pig feels no guilt after eating her newborn piglets. Yet man, who is supposed to have evolved, feels both guilt and remorse when he commits certain acts that violate his "moral code." The simple fact that we are discussing morals establishes that morality—which is found only in humans—had to have a cause other than evolution. After all, one ape never sat around and said to another, "Today, I think we should talk about right and wrong." Even the famous atheist George Gaylord Simpson of Harvard admitted that "morals arise only in man." What, or should we say, Who, instilled a conscience in humans? The apostle Peter provided the only legitimate answer. In 1 Peter 1:16, he wrote that we should be holy because God is holy. The only possible source of knowledge regarding right and wrong is the almighty God who embodies all that is good. In Ecclesiastes 7:29, wise King Solomon wrote: "Truly, this only I have found: that God made man upright, but they have sought out many schemes."
To suggest that the morality inherent in all mankind evolved from a warm pool of inorganic slime in the great long ago is an inadequate explanation. Morals could only have been placed in mankind by a Being who understood, even to a greater degree than men, the difference between right and wrong. This knowledge should lead us to follow the directive Jesus gave in Matthew 5:48: "Therefore you shall be perfect, just as your Father in heaven is perfect."
---
REPRODUCTION & DISCLAIMERS: We are happy to grant permission for this article to be reproduced in part or in its entirety, as long as our stipulations are observed.