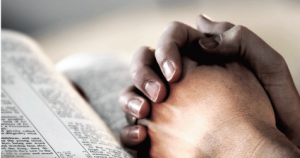 Do Christians Need "Additional Scripture"?
For many people who claim to be Christians, the Bible is not enough. Supposedly, it is not sufficient revelation. It does not give us enough information. These individuals seek additional works of inspiration. Either they want direct revelation from the Holy Spirit, or they want some kind of additional inspired work from God. In a recent Bible study with two gentlemen who claimed to believe in the divine inspiration of both the Bible and the Book of Mormon, one of the men made the statement: "God wanted us to have…additional Scripture." That is, allegedly God wanted us to have more than just the Bible. This gentleman then followed up this assertion by saying that it is "unfair to just choose one."
Is it really "unfair" to believe only the Bible is inspired? Is it inappropriate to tell individuals who advocate additional Scripture that the Bible is the only inspired, written revelation for man? Does God really want us to have "additional Scripture"?
Almighty God has the power and authority to communicate with man in whatever way and however often He chooses. But these questions must be answered in light of what God said He did, and not what man might surmise God could do. A thorough study of the New Testament reveals that what God said He did (through His inspired writers—2 Peter 1:20-21) was give mankind (some 1,900 years ago) all the revelation he needed to live a faithful Christian life.
The Bible indicates that all truth necessary for salvation was revealed during the lifetime of the apostles. The night before Jesus' crucifixion, He promised His apostles that after His departure from them, the Spirit would come and guide them "into all truth" (John 16:13, emp. added), teaching them "all things," and bringing to their remembrance "all things" that Jesus taught them (John 14:26, emp. added). After His crucifixion and resurrection (but before He ascended into heaven), Jesus then commanded these same disciples to "make disciples of all the nations…teaching them to observe all things that I have commanded you" (Matthew 28:19-20, emp. added). The fact is, "the faith…was once for all delivered to the saints" in the first century (Jude 3, emp. added), so that since that time Christians have had "all things that pertain to life and godliness" (2 Peter 1:3, emp. added). Since then, "the man of God" has been "complete, thoroughly equipped for every good work" (2 Timothy 3:16-17, emp. added).
Indeed, hearing God's will in the 21st century is as easy as picking up the providentially preserved Bible and reading what Jesus' apostles and prophets recorded for our benefit (cf. Ephesians 3:1-5). No modern-day messages, dreams, visions, or "additional Scripture" are needed. Christians should be content with the powerful "sword of the Spirit" (Ephesians 6:17; Hebrews 4:12) and be warned to "not believe every spirit, but test the spirits, whether they are of God; because many false prophets have gone out into the world" (1 John 4:1).
I marvel that you are turning away so soon from Him who called you in the grace of Christ, to a different gospel, which is not another; but there are some who trouble you and want to pervert the gospel of Christ. But even if we, or an angel from heaven, preach any other gospel to you than what we have preached to you, let him be accursed. As we have said before, so now I say again, if anyone preaches any other gospel to you than what you have received, let him be accursed  (Galatians 1:8-9).
---
REPRODUCTION & DISCLAIMERS: We are happy to grant permission for this article to be reproduced in part or in its entirety, as long as our stipulations are observed.