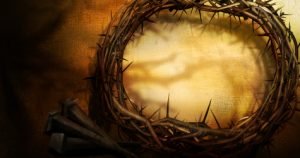 "The Only True God"
The Bible is full of scriptures that, when quoted without any consideration of the immediate and remote contexts, a person can misuse in all sorts of ways. As proof that we do not have to work to provide for our family's material needs, some may quote Jesus' statement, "Do not labor for the food which perishes, but for the food which endures to everlasting life" (John 6:27). In order to show that Jesus was a liar, the Bible critic might quote Jesus' acknowledgement: "If I bear witness of Myself, My witness is not true" (John 5:31). Those who exclude baptism from God's plan of salvation often quote John 4:2: "Jesus Himself did not baptize, but His disciples." When the Bible reader is "rightly dividing" (2 Timothy 2:15, NKJV) or "handling accurately the word of truth" (NASB), however, he will remember that "[t]he sum of thy [God's] word is truth" (Psalm 119:160, emp. added). Since the Bible teaches "if anyone will not work, neither shall he eat" (2 Thessalonians 3:10; cf. 1 Timothy 5:8), Jesus never implied that working to help feed one's family is wrong (John 6:27). "He simply was saying that spiritual food is more important than physical food, and as such, should be given a higher priority" (Butt, 2003, emp. in orig.). Jesus did not confess wrongdoing in John 5:31. He simply acknowledged that, in accordance with the law (cf. Deuteronomy 19:15), His testimony apart from other witnesses would be considered invalid or insufficient to establish truth (cf. John 8:13-20; see Lyons, 2004). Likewise, Jesus never taught that baptism was unnecessary for salvation. In fact, He taught the very opposite (cf. John 3:3,5; Mark 16:16; Matthew 28:18-20; see Lyons, 2003).
Consider another proof text from the Gospel of John regarding the nature of Christ. Some (e.g., Jehovah's Witnesses) contend that Jesus was not deity since, on one occasion, He prayed to the Father: "And this is eternal life, that they may know You, the only true God, and Jesus Christ whom You have sent" (John 17:3; cf. "Should You Believe…?," 2000). Allegedly, by calling the Father, "the only true God," Jesus excluded Himself from being deity. Such an interpretation of John 17:3, however, contradicts numerous other passages within John's own gospel account. From beginning to end, John bore witness to the deity of Christ. Some of the evidence from the Gospel of John includes the following:
In the very first verse of John, the apostle testified: "In the beginning was the Word, and the Word was with God, and the Word was God" (emp. added; cf. 1:14,17).
Two verses later the reader learns that "[a]ll things came into being by Him [the Word], and apart from Him nothing came into being that has come into being" (John 1:3, NASB).
Still in the first chapter of John, the apostle testified that John the Baptizer was the one whom Isaiah foretold would "prepare…the way of Jehovah" (Isaiah 40:3; John 1:23; cf. 14:6). For Whom did John the Baptizer come to prepare the way? Isaiah called Him "Jehovah." The apostle John, as well as John the Baptizer, referred to Jehovah as "Jesus" (John 1:17), "the Christ" (3:28), "the Word" (1:1), "the Light" (1:17), "the Lamb" (1:29), "the Truth" (5:33), etc.
When the Samaritan woman at Jacob's well told Jesus, "I know that Messiah is coming" (John 4:25), Jesus responded, "I who speak to you am He" (vs. 26). Isaiah foretold that the Messiah would be called "Mighty God" (9:6) and "Jehovah" (40:3). Thus, by claiming to be the Messiah, Jesus was claiming to be God.
In John chapter nine, Jesus miraculously healed a man with congenital blindness (vs. 1). When this man appeared before various Jews in the synagogue and called Jesus a prophet (vs. 17), he was instructed to "give glory to God," not Jesus, because allegedly Jesus "is a sinner" (vs. 24). Later, after the man born blind was cast out of the synagogue, he confessed faith in Jesus and worshiped (Greek proskuneo) Him (vs. 38). In the Gospel of John, this word (proskuneo) is found 11 times: nine times in reference to worshiping the Father (John 4:2-24), once in reference to Greeks who came to "worship" in Jerusalem during Passover (12:20), and once in reference to the worship Jesus received from a man whom He had miraculously healed, and who had just confessed faith in Jesus. Indeed, by accepting worship Jesus acknowledged His deity (cf. Matthew 4:10; Hebrews 1:6).
While at the Feast of Dedication in Jerusalem, Jesus claimed: "I and My Father are one" (John 10:30). "Then the Jews took up stones again to stone Him" (vs. 31). Why did Jesus' enemies want to stone Him? The Jews said to Christ: "For a good work we do not stone You, but for blasphemy, and because You, being a Man, make Yourself God" (vs. 33, emp. added; cf. 5:17-18).
After Jesus rose from the dead, the apostle Thomas called Jesus, "My Lord and my God" (John 20:28). Jesus responded: "Thomas, because you have seen Me, you have believed. Blessed are those who have not seen and yet have believed" (vs. 29). Notice that Jesus did not deny His deity, rather He acknowledged Thomas' faith and commended future believers. Believers in what? In that which Thomas had just confessed—that Jesus is Lord and God.
It was in the overall context of John's gospel account, which is filled with statements testifying of Jesus' deity, that the apostle recorded Jesus' prayer to His Father the night of His betrayal (John 17). But how can Jesus' statement about His Father being "the only true God" (17:3) be harmonized with statements by Jesus, the apostle John, John the Baptizer, Thomas, etc. affirming the deity of Christ? When a person understands that Jesus' statement was made in opposition to the world's false gods, and not Himself, the reference to the Father being "the only true God" harmonizes perfectly with the many scriptures that attest to the deity of Christ (including those outside of the book of John; cf. Matthew 1:23; Colossians 2:9; Hebrews 1:5-13). On the eve of Jesus' crucifixion, it was completely natural for Him to pray that "all flesh/people" (John 17:2, NKJV/NIV), many of whom were (and still are) pagan idolaters, would come to know "the only true God" and receive eternal life (17:3). Thus, Jesus contrasted Himself not with the Father, but "with all forms of pagan polytheism, mystic pantheism, and philosophic naturalism" (Jamieson, et al., 1997).
Furthermore, if Jesus' reference to the Father being "the only true God" somehow excludes Jesus from being deity, then (to be consistent) Jesus also must be disqualified from being man's Savior. Jehovah said: "Besides me there is no savior" (Isaiah 43:11; cf. Hosea 13:4; Jude 25). Yet, Paul and Peter referred to Jesus as our "Savior" several times in their inspired writings (Ephesians 5:23; Philippians 3:20; 2 Timothy 1:10; 2 Peter 1:1,11; 2:20; etc.). Also, if Jesus is excluded from Godhood (based on a misinterpretation of John 17:3), then, pray tell, must God the Father be excluded from being man's Lord? To the church at Ephesus, Paul wrote that there is "one Lord" (4:4, emp. added), and, according to Jude 4 (using Jehovah's Witnesses own New World Translation) "our only Owner and Lord" is "Jesus Christ" (emp. added). Yet, in addition to Jesus being called Lord throughout the New Testament, so is God the Father (Matthew 11:25; Luke 1:32; Acts 1:25) and the Holy Spirit (2 Corinthians 3:17).
Obviously, when the Bible reveals that there is only one God, one Savior, one Lord, one Creator (Isaiah 44:24; John 1:3), etc., reason and revelation demand that we understand the inspired writers to be excluding everyone and everything—other than the triune God. As former Jehovah's Witness David Reed explained: "Jesus being called our 'only' Lord does not rule out the Lordship of the Father and the Holy Spirit, and the Father's being called the 'only' true God does not exclude the Son and the Holy Spirit from deity" (1986, p. 82).
REFERENCES
Butt, Kyle (2003), "Wearing Gold and Braided Hair," Apologetics Press, https://apologeticspress.org/articles/2264.
Jamieson, Robert, et al. (1997), Jamieson, Faussett, Brown Bible Commentary (Electronic Database: Biblesoft).
Lyons, Eric (2003), "The Bible's Teaching on Baptism: Contradictory or Complementary?" Apologetics Press, https://apologeticspress.org/articles/617.
Lyons, Eric (2004), "Was Jesus Trustworthy?" Apologetics Press, https://apologeticspress.org/articles/516.
Reed, David (1986), Jehovah's Witnesses Answered Verse by Verse (Grand Rapids, MI: Baker).
"Should You Believe in the Trinity?" (2000), The Watch Tower Bible and Tract Society.
---
REPRODUCTION & DISCLAIMERS: We are happy to grant permission for this article to be reproduced in part or in its entirety, as long as our stipulations are observed.