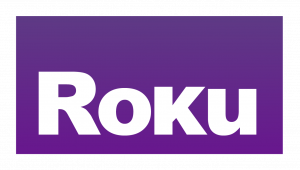 AP Multimedia Enhancements

Misc.
In an effort to stay abreast of the latest media advancements, and to accommodate the prevalent practice of younger generations to access information via electronic outlets, AP has "beefed up" its media outreach capabilities. In addition to our Web site's Multimedia page—which contains over 300 video and audio offerings that may be viewed for free—we have recently enacted two additional evangelistic endeavors.
First, we have created an AP presence on a new ROKU platform. Over 40 videos may be accessed, with more being added daily. Downloading the ROKU channel enables users to stream a host of AP videos on their electronic devices, including our children's television program Digger Doug's Underground. This one project has the potential of reaching thousands of people with the spiritual principles that AP endeavors to promulgate.
Second, though we created an AP YouTube channel some years ago, we have recently expanded the offerings by adding a considerable number of additional videos that may be viewed for free worldwide. Simply go to YouTube.com and search for Apologetics Press to access the AP channel.

Also keep in mind that if you subscribe to Amazon Prime, you can access some AP videos, including America's Most Pressing Concern and Separation of Church and State? If you view them, be sure to rate them in order to increase the likelihood that Amazon will be receptive to additional AP offerings.
We are certainly living in unusual times so far as the history of the world is concerned. God has enabled the Church to evangelize without ever leaving one's home country. So much of the world's population has access to the Web, making it possible to present the Gospel to millions without ever meeting them face-to-face. The work that AP is doing via electronic evangelism is, in itself, well worth the support of Christians who see the need to impact the world for Christ.
---
REPRODUCTION & DISCLAIMERS: We are happy to grant permission for this article to be reproduced in part or in its entirety, as long as our stipulations are observed.