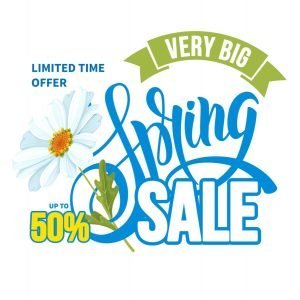 Spring Clearance Sale!

Misc.
Apologetics Press is a nonprofit organization that has as its central purpose to defend the Christian Faith by providing materials that accomplish that objective. Consequently, since our inception, we have priced our materials considerably below normal retail prices. After all, we simply want people around the world to be informed and armed with the truth. On occasion, we select several of our products, lower their prices even further, and place them on sale. Spring seems to be the usual time that many businesses conduct Spring sales. So here we are!
If you have put off purchasing one or more AP products, now is the time to take advantage of this sale and acquire the items you have been wanting. What's more, this is a perfect opportunity for you to purchase products that would serve as excellent gifts to give to others. You might even stock up on items that you can then give to others throughout the year. In so doing, not only will you be showing your love and concern for the recipient, you will also make them aware of the work of AP and the resources that are available to assist them in their own spiritual journey.
The details may be found in the centerspread of this issue. <<Click Here>> for a link to sale ad. Please take a moment to peruse the possibilities.
Product Links:
The Dinosaur Delusion
The Silencing of God
Dinosaur Posters
Truth Be Told
Does God Like to Paint?
A Patient Man from Uz
A Son Who Ran Away
A Man Who Loved Money
Discovery Bound Volumes
R&R Bound Volumes
Science Vs. Evolution (DVD)
Has the Bible Been Corrupted? (DVD)
---
REPRODUCTION & DISCLAIMERS: We are happy to grant permission for this article to be reproduced in part or in its entirety, as long as our stipulations are observed.