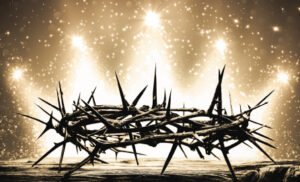 Prepare Yourself to Talk About the Godhood of Jesus
Some Christians do not prepare themselves to answer questions people have about Christianity.1 Other followers of Christ study a sundry of Bible truths and are able to help others see God's will about various important matters: from the sanctity of life (Genesis 9:6) to the sinfulness of all forms of sexual immorality (1 Corinthians 5-6); from the essentiality of water baptism (Acts 2:38) to the importance of worshiping God Almighty "in spirit and truth" (John 4:23-24).2 For those faithful Christians who care enough about teaching heavenly revealed truths to others (cf. Mark 16:15-16; Acts 8:1-4), let me plead with you not to overlook preparing yourself to teach the most fundamental truths of the Christian Faith, including, and especially, the Deity of Christ.
In the latter part of 2020, Newsweek magazine3 reported a survey conducted by a Florida-based, non-profit organization called Ligonier Ministries.4 Though the sample size was not the largest in the world (3,002), it was still at least three times greater than the average political poll (500-1,000).5 Furthermore, 630 of those surveyed were self-described evangelicals. What did the survey show? No doubt, the most surprising part of the poll for many Christians was that 52% of those surveyed indicated that "Jesus was a great teacher, but he was not God." What's more, another 12% were unsure. Only 37% of the Americans surveyed "strongly" or "somewhat" agreed that Jesus was God.
If this poll even remotely reflects the beliefs of the approximate 330 million Americans, Christians must seriously reflect more on God's saving Gospel—on the death, burial, and resurrection of Christ (1 Corinthians 15:1-4). To be saved, we must come to learn Who Jesus is (Matthew 11:29), and we must come to believe Who He is (John 8:24; cf. 8:48-59—the Great "I Am"). While on Earth, did Jesus not ask pointed questions to various ones about His nature?
"Who do men say that I, the Son of Man, am?" (Matthew 16:13).
"What do you think about the Christ? Whose Son is He?" (Matthew 22:41).
"Do you believe in the Son of God?" (John 9:35).
"Which is easier, to say to the paralytic, 'Your sins are forgiven you,' or to say, 'Arise, take up your bed and walk'? But that you may know that the Son of Man has power on earth to forgive sins…" (Mark 2:9-10; cf. 2:7).
If we care about lost souls and pleasing God (1 Thessalonians 1:6-8), we must prepare ourselves to tell our friends, neighbors, and co-workers Who Jesus is. He was not a created angelic being, and He was not merely a "great teacher"—and certainly not an imperfect "great teacher." He was not merely a man! As the Scriptures revealed in the Old Testament (Isaiah 9:6; 7:14; cf. Matthew 1:23), so the Scriptures revealed in the New Testament (in many ways6): Jesus is Divine. He was and is God7—one Personality of the Godhead.8
"Christ Jesus, Who being in the form of God, did not consider it robbery to be equal with God, but made Himself of no reputation, taking the form of a bondservant, and coming in the likeness of men" (Philippians 2:5-7). Yes, our holy God lovingly stepped out of the splendors of heaven and humbled Himself so that He might make sinful man holy and acceptable before God (1 Peter 1:15-19).
Friends, in addition to offering evidence for the existence of God and the inspiration of the Bible, nothing is more important nor more fundamental than learning the biblical Truth regarding the nature of Jesus. Let's take the opportunities that God gives us to immerse ourselves in these truths, and let's teach the many non-believing, precious souls around us (and abroad!) the soul-saving truths of Who Jesus is and what He has done for us.
[We hope that the Apologetics Press website, study Bible, books, journals, tracts, and videos will be helpful in your studies and evangelistic efforts.]
Endnotes
1 For a discussion on why every Christian should be involved in apologetics, see Eric Lyons (2021), "Preparing to Give an Answer: God's Defense Recipe in 1 Peter 3:15," Reason & Revelation, 41[5]:49-58, May, https://apologeticspress.org/apPubPage.aspx?pub=1&issue=1344.
2 For a plethora of material on these subject matters and many more, visit apologeticspress.org. You may especially want to visit the "Doctrinal Matters" section of our site and check out the various topics under which a number of articles are listed.
3 Benjamin Fearnow (2020), "52 Percent of Americans Say Jesus Isn't God but Was a Great Teacher, Survey Says," Newsweek, https://www.newsweek.com/52-percent-americans-say-jesus-isnt-not-god-was-great-teacher-survey-says-1528617.
4 See "A Majority Of Americans Think Jesus Is A Great Teacher Yet Reject His Claims To Be God," Cision PR Newswire, https://www.prnewswire.com/news-releases/a-majority-of-americans-think-jesus-is-a-great-teacher-yet-reject-his-claims-to-be-god-301119281.html. See also "The State of Theology" at thestateoftheology.com.
5 See National Council on Public Polls, http://www.ncpp.org/?q=node/6.
6 John 1:1-15,14; 10:30-38; 20:28; Romans 9:5; Colossians 1:16; Philippians 2:5-11; etc.
7 See the "Deity of Christ" section of the Apologetics Press website (apologeticspress.org/APContent.aspx?category=10). Cf. Kyle Butt & Eric Lyons (2006), Behold! The Lamb of God (Montgomery, AL: Apologetics Press).
8 See Kyle Butt (2015), "The Trinity," Reason & Revelation, 35[10]:109-119, October, apologeticspress.org/apPubPage.aspx?pub=1&issue=1203.
---
REPRODUCTION & DISCLAIMERS: We are happy to grant permission for this article to be reproduced in part or in its entirety, as long as our stipulations are observed.