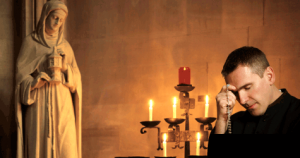 Pluralism, Multiculturalism, Syncretism, and America
As America continues her downward spiral into social, moral, ethical, and spiritual chaos, it is difficult to realize that the first 150 years of American civilization stand in such stark contrast to current culture. The Christian orientation of this country from its inception is irrefutable, revisionist history notwithstanding. The present extensive transformation of society, and the wholesale abandonment of biblical principles, are astonishing. If the Founding Fathers could be resurrected momentarily to observe the change, they would be unquestionably incredulous. They would be aghast, horrified, and deeply saddened that America could be so thoroughly redirected toward moral degradation—a condition that characterized the France of their day.
Pluralism is the notion that all religious belief systems and philosophies are of equal validity. Multiculturalism is the idea that American culture has historically been neither superior to nor preferable over any other culture in the world, and that all cultures—regardless of basic religious, moral, ethical, and spiritual beliefs and practices—are equally credible, viable representations of proper behavior and living. Multiculturalism actually denigrates American civilization as inferior to the other cultures of the world, demonizing it as oppressive, coercive, and exploitive. For both multiculturalism and pluralism, absolute truth does not exist. Both systems embrace the self-contradictory notion that truth is relative, and that right and wrong depend upon the subjective assessments of fallible humans. The politically correct climate that has been forged, insists that whatever people choose to believe is, indeed, correct and good—at least for them!
One illustration of the mad rush to dilute truth and to advocate the mindless acceptance of every imaginable belief or practice is the recent Interfaith Congress held at the Paul VI Pastoral Center in Fatima, Portugal, site of the Catholic shrine dedicated to "the Blessed Virgin Mary." Attended by delegates representing many religions, including Hinduism, Islam, Judaism, Buddhism, and African Paganism, the Shrine's rector, Monsignor Luciano Guerra, spoke of the need to create a shrine where different religions can mingle—a "universalistic place of vocation" ("Fatima," 2003). Jesuit theologian Jacques Dupuis insisted that the religions of the world must unite: "The religion of the future will be a general converging of religions in a universal Christ that will satisfy all" ("Fatima"). Archbishop Michael Fitzgerald, President of the Pontifical Council for Inter-Religious Dialogue, spoke of the Shrine's "inter-religious dimension" ("Vatican," 2003).
Dupuis argued: "The other religious traditions in the world are part of God's plan for humanity and the Holy Spirit is operating and present in Buddhist, Hindu and other sacred writings of Christian and non-Christian faiths as well" ("Fatima"). The Congress issued an official statement that urged all religions to refrain from proselytizing those of other religions, since "no one religion can irradiate another or strengthen itself by downplaying others. What is needed is that each religiontreat each [other] religion on the same footing of equality with no inferior or superiority complexes ("Fatima"). The statement emphasized the idea that peace may be achieved among all religions—if everyone will admit that contradictions exist between beliefs, and then concentrate on what unites them rather than what separates them.
History repeats itself over and over again. Stubborn humanity refuses to learn from the mistakes of the past. The Israelites were plagued by syncretism [the fusion of differing systems of belief, as opposed to remaining individualistic] through much of their Old Testament history. They did not remove God completely from their lives. They did not become outright atheistic (although polytheism amounts to the same thing). Rather, they engaged in syncretism and, as a result, mixed many elements of false religion into their own beliefs and practices. During the dark ages of the judges, a man named Micah was typical of the spiritual climate of the day. He had a shrine dedicated to the gods of the pagan nations, but he also latched on to a Levite in hopes of currying the favor of the one true God as well (Judges 17:5-13). The condition of the northern kingdom of Israel at the time of the Assyrian captivity was one in which "[t]hey feared the Lord, yet served their own gods" (2 Kings 17:33). By Zephaniah's day, the same conditions prevailed. God pronounced judgment on Judah in the following words: "I will stretch out My hand against Judah, and against all the inhabitants of Jerusalem. I will cut off every trace of Baal from this place, the names of the idolatrous and pagan priests—those who worship the host of heaven on the housetops; those who worship and swear oaths by the Lord, but who also swear by Molech" (Zephaniah 1:4-5).
Precisely the same malady is afflicting America. Many Americans still claim to believe in the God of the Bible (although the number is declining year by year). However, many—perhaps most—have bought into the idea that we must not be "judgmental" or "intolerant" of the beliefs of others. Hence, our society is swiftly becoming a strange mixture of every sort of religious belief and practice. People in high places are calling upon nationwide acceptance of all religions without reservation—from Native American animism to Islam, Hinduism, and Buddhism. Most shocking of all is the way that so many Americans have simply chosen to embrace a nebulous blend of ambiguous New Age beliefs that enables them to embrace diversity without consideration of specific differences in belief and practice. Spiritual ambiguity has become the sum and substance of religion for many.
It is interesting—if not sadly tragic—that although Israel was born in monotheism in 1500 B.C., it degenerated into paganism, polytheism, and idolatry. America, too, was born in monotheism—the God of the Bible, not Allah or the gods of Hinduism or Buddhism. But her citizenry is now moving full swing into raw paganism. The gods of sensualism and ethical relativity have become the focus of attention for large numbers of Americans. Sensible people have looked back over the centuries and recognized that any country or culture that worships physical things, or attributes divinity to anyone or anything except the one true God, is a country that is ignorant, superstitious, and unenlightened. Who would ever have dreamed that America would one day turn into just such a country? Israel returned to monotheism by the time of Christ—but only after years of suffering and tribulation as a consequence of their national sin. Will America survive the present mad rush away from God? History shows—probably not. The nation likely will face severe punishment in a variety of forms. Oh, that Americans in large numbers would heed the advice of God given to Solomon—a prescription for national health and well-being: "[I]f My people who are called by My name will humble themselves, and pray and seek My face, and turn from their wicked ways, then I will hear from heaven, and will forgive their sin and heal their land" (2 Chronicles 7:14).
REFERENCES
"Fatima to Become Interfaith Shrine" (2003), The Portugal News, November 1, [On-line], URL: http://the-news.net/cgi-local/story.pl?title=Fatima to become interfaith shrine &edition=all.
"Vatican Denies Fatima Will Become Interfaith Shrine" (2003), The Portugal News, November 29, [On-line], URL: http://the-news.net/cgi-local/story.pl?title=Vatican denies Fatima will become interfaith shrine&edition=all.
---
REPRODUCTION & DISCLAIMERS: We are happy to grant permission for this article to be reproduced in part or in its entirety, as long as our stipulations are observed.