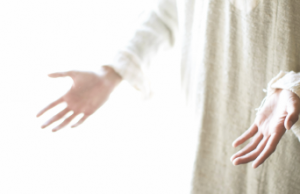 Did Jesus Lie to His Brothers?
Scripture repeatedly testifies that Jesus never sinned. The prophet Isaiah, speaking as if Jesus had already lived and died, said that the Savior "had done no violence, nor was any deceit in His mouth" (53:9). The apostle Peter quoted from Isaiah in his first epistle (2:22), and added that Jesus was "a lamb without blemish and without spot" (1 Peter 1:19). Paul wrote to the Corinthians how Jesus "knew no sin" (2 Corinthians 5:21). What's more, according to Hebrews 4:15, Jesus "was in all points tempted as we are, yet without sin" (Hebrews 4:15). He was "pure" and "righteous" in the supreme sense (1 John 3:3; 2:1). Simply put, Jesus was perfect; He never transgressed God's law.
If Jesus never sinned, and specifically never lied, some wonder why Jesus told his brothers, "I do not go up to this feast [the Feast of Tabernacles]" (John 7:8, NASB), if later, "when His brothers had gone…He Himself also went" (7:10, NASB)? Some allege that, in this instance, Jesus "broke his word" and "lied" (McKinsey, 2000, p. 787), and thus was not the Son of God as He claimed. What is the truth of the matter?
First of all, several early manuscripts of the gospel of John, including p66 and p75 (believed to be from as early as the late second and early third centuries), have Jesus saying, "I am not yet [oupo] going up to this feast," rather than "I do not [ouk] go up to this feast." Thus, it may be that the correct rendering is found in the KJV, NKJV, and NIV, rather than the ASV, NASB, and RSV.
Second, even if Jesus did say at one point to His brothers, "I do not go up to this feast," but later He went, that still does not mean that He lied. Suppose a co-worker saw me leaving the office at 2:00 p.m. and asked me, "Are you going home?" and I said, "No," but later went home that day at 5:00 p.m. Have I lied? Not at all. When I left the office at 2:00 p.m., I went to run a quick errand—I did not go home. When I departed the office at 5:00 p.m., however, I went home. "No" is often truthfully used in a time-sensitive manner. Simply because at 2:00 p.m. I said I was not going home, does not mean I could not go home at 5:00 p.m. My "no" meant "I'm not going home at the present." Similarly, if Jesus used the term "not" [ouk] rather than "not yet" [oupo], He could just as easily been implying the same thing: "I am not going to the feast at the present."
At the proper time, after Jesus "remained in Galilee" for a while (7:9), He did go to the feast. The proper time was not when his unbelieving brothers told Him to "depart" (John 7:5), but when the Son of God said it was time—a God-appointed time. Furthermore, His attendance at the feast was not for the purpose that His brothers envisioned (to show Himself to the world—7:3-4), rather Jesus went to the feast "not openly, but as it were in secret" (7:10, emp. added).
Just as we often say, "I am not going," but mean "I am not going yet," Jesus had every right to use that same kind of language. Although Jesus embodied truth (John 14:6) and always told the truth (1 Peter 2:22), He still used figures of speech and language men commonly understood—some even today.
REFERENCE
McKinsey, C. Dennis (2000), Biblical Errancy (Amherst, NY: Prometheus).
---
REPRODUCTION & DISCLAIMERS: We are happy to grant permission for this article to be reproduced in part or in its entirety, as long as our stipulations are observed.