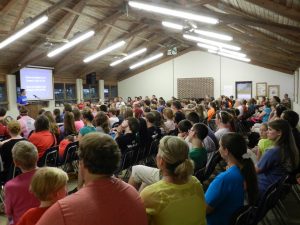 A.P. Christian Evidences Youth Camp 2014

Misc.
For five nights and parts of six days, 240 individuals from more than 35 different congregations in seven states gathered together in Oakman, Alabama at Indian Creek Youth Camp (ICYC) for Apologetics Press' fourth annual Christian Evidences Camp. In previous years our themes included "The Existence of God" (2011), "The Reliability of the Bible" (2012), and "Creation versus Evolution" (2013). This year we focused on "The Inspiration of the Bible." Young people in the 21st century desperately need to be exposed to logical, biblically accurate information in their continual battle against skepticism. In 2014, A.P. campers learned a variety of reasons why they can be confident that the Bible is the inspired Word of God. Some of the main topics covered throughout the week included: (1) The Unity of the Bible, (2) Fulfilled Predictive Prophecy, (3) Archaeology and the Bible, (4) The Scientific Accuracy and Foreknowledge of the Bible Writers, (5) The Faithful Transmission of the Biblical Text, and much more.
In addition to the classes, lectures, devotionals, and singings that campers participated in during the week, they were also treated to many other enjoyable experiences.
Although glorifying God through biblical instruction and spiritual growth is the main purpose of A.P. Week at ICYC, campers also have the opportunity to participate in a variety of other activities. For two hours every afternoon, campers have the freedom to play a number of sports, including soccer, flag football, basketball, ultimate frisbee, ping pong, and the ever-popular coneball. Campers can also visit the craft hut and use their imaginations to create a variety of crafts with the help of some very artistic counselors.
After a hot afternoon, campers can choose to relax and canoe at the creek or head to the pool for a refreshing 45-minute swim. (Boys and girls swim separately.)
Evening activities include game-time at the gym and friendly competitions between cabins (e.g., tug of war) on the athletic fields.
Overall, it was another great week of camp. Several of those who have participated in A.P. week since its inception remarked that 2014 was the best A.P. camp yet. Many exceptional young people attended. We had a fantastic staff of faithful Christians who knew how to lead young people effectively, while also having a lot of fun. Last, but certainly not least, three young people committed their lives to the Lord at camp this year, being immersed into Christ for the forgiveness of their sins (Mark 16:16; Acts 2:38), while 13 precious souls were restored.
Registration for next summer's A.P. Camp will likely open in February of 2015. Check our Web site for additional details after the first of the year.
2014 Feedback:
"Another fantastic AP Camp Week at ICYC…. The combination of godly campers, teachers, staff, cooks, counselors and nurses was like a taste of heaven on earth. What a wonderful group of people!"
"I wanted to thank you so much for letting me be apart of last week…. I've been struggling so much with my faith, and to be honest I was giving up on it. The lessons taught last week and the examples you all have set have given me so much to think about, though, and have helped me realize I can't give up on something this important."
"Another AP Camp at ICYC is history…. We were so blessed to be able to visit with friends we don't get to see enough, make new friends, hear excellent lessons on The Inspiration of The Bible, be a part of top notch classes, eat well, sleep some, and play a lot (CONEBALL!)"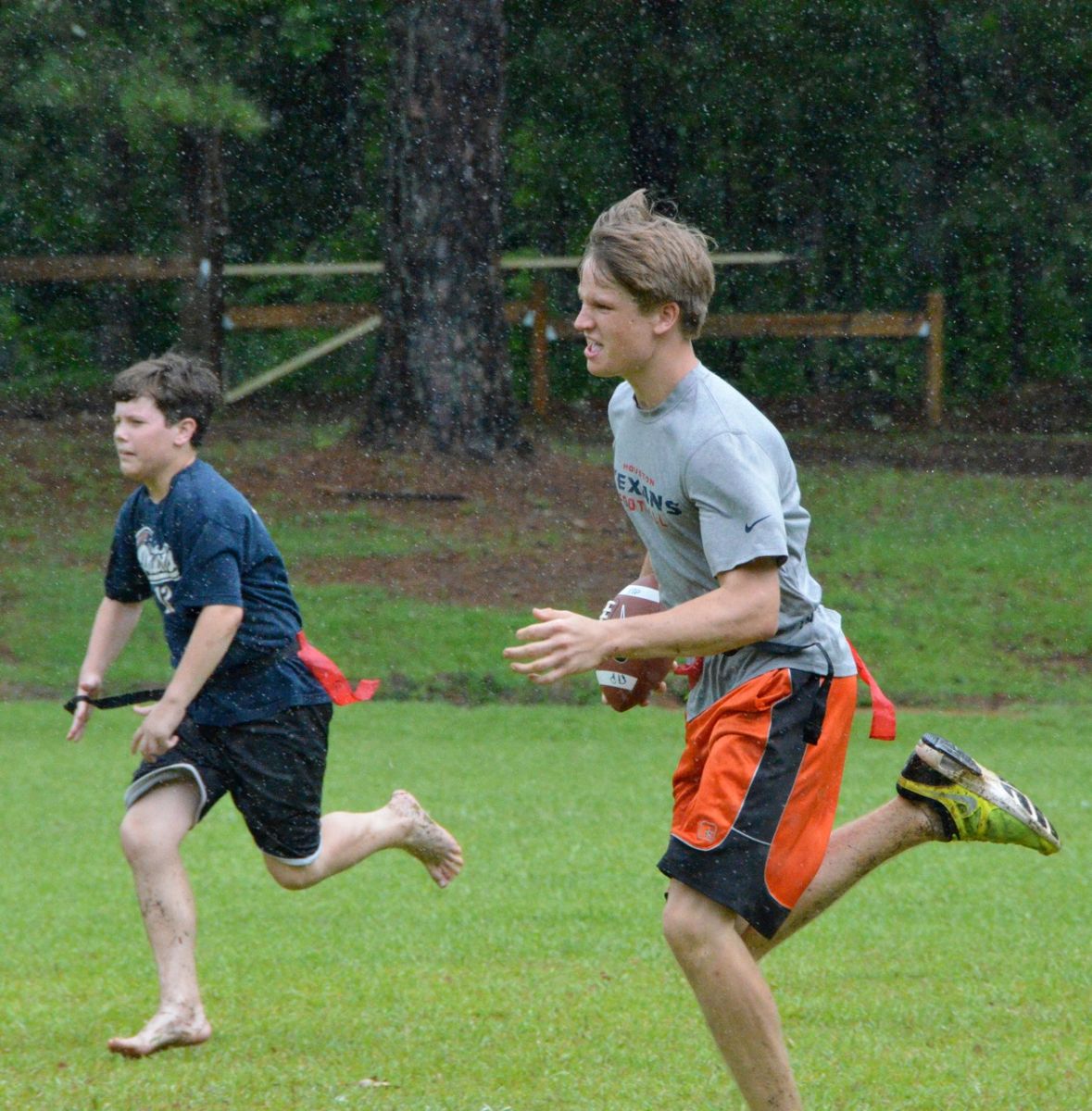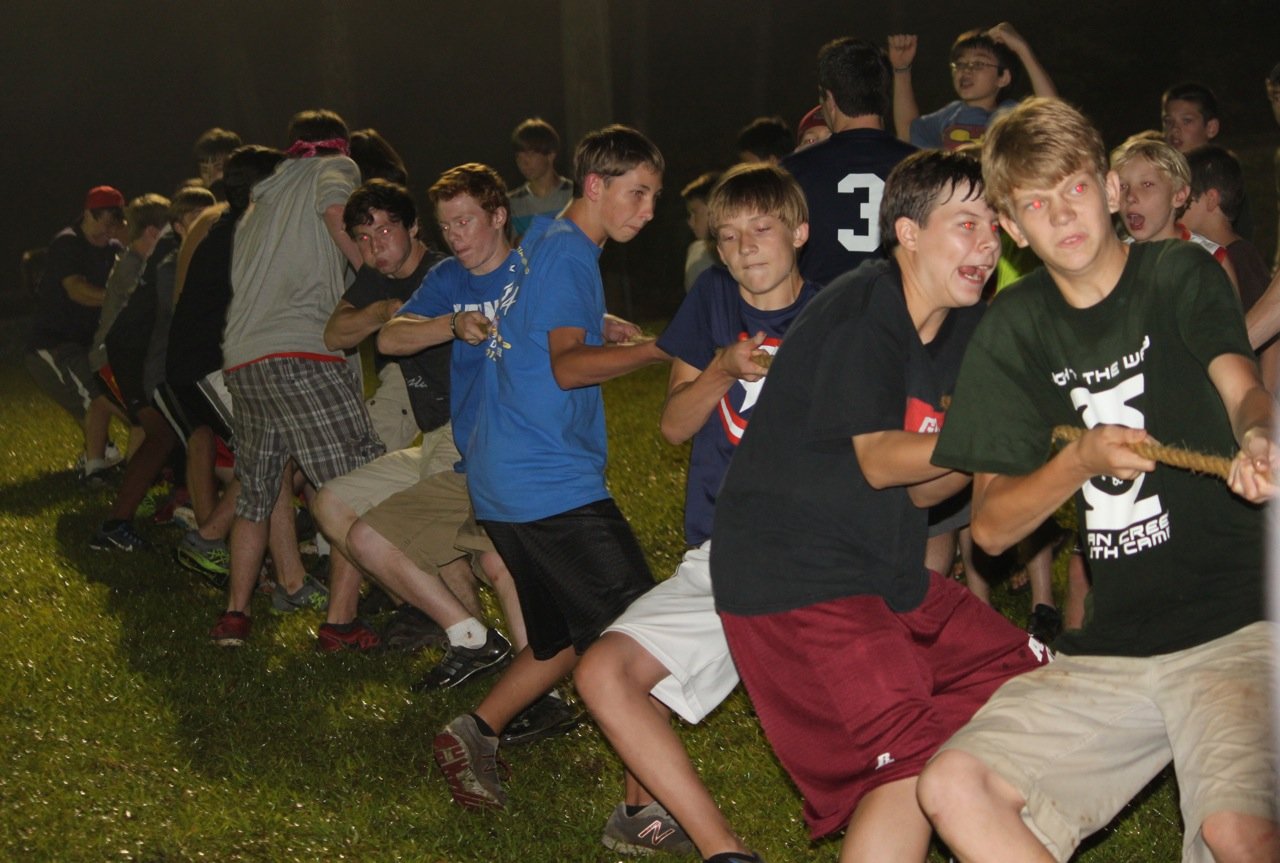 "I am in the process of recovering from one of the best weeks of camp I have ever had the privilege to serve at. This past week was second to none in the quality and depth of the classes, the faithfulness and service of the staff, the kindness and spiritual interest of the campers, and the encouragement of our brothers and sisters in Christ to keep doing what we're doing. AP Week has inspired our family to long for heaven more and love the world less. We are eternally thankful for the staff of Apologetics Press and Indian Creek Youth Camp…. We are thankful for everyone who taught classes, counseled our kids, ran the craft and sports sessions, inspected cabins, nursed wounds, shared devotionals, cooked meals, served canteen…and had any part, small or large, in helping to put together an amazing, faith-building week for so many young people. The way everyone worked together for the good of the children was such a wonderful thing to see, and it was an honor to be a part of it."
---
REPRODUCTION & DISCLAIMERS: We are happy to grant permission for this article to be reproduced in part or in its entirety, as long as our stipulations are observed.