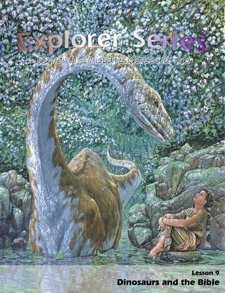 Announcing: Our New Kids' Explorer Series

Misc.
Two months ago in the April issue of R&R, when I announced the availability of our newest book, Rock-Solid Faith: How to Sustain It, I began my "Note from the Editor" with these words: "I know what some of you likely are thinking as you read this. 'Finally! It's about time!' OK, I capitulate. You're absolutely right. It is about time." Well, that same refrain applies to this month's announcement.
For several years, parents and teachers have been urging us to provide them with a Bible class curriculum that they could use to teach their third through sixth graders Christian evidences. We listened. And we have complied.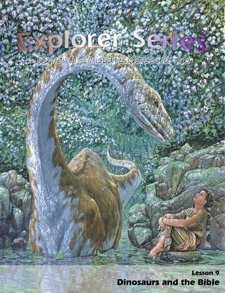 The result is our new 13-lesson Explorer Series, which takes curious young minds on a fascinating journey through God's Word and God's world. Beginning with lesson one, eager children can explore essential facts that will ground them in concepts oftentimes overlooked in regular Bible class settings. They will learn about apologetics. They will examine proof for the existence of God and the inspiration of the Bible. They will find facts from science they can use to refute the theory of evolution (including false ideas about their alleged ape-like ancestry). They will be exposed to the evidence that dinosaurs and humans lived on the Earth at the same time. They will discover eternal truths about the deity of Christ and the uniqueness of His church. And so on.
Each 8-page lesson is presented in the same format as Discovery, our wildly popular magazine on Scripture and science for children. Every issue is printed in full color on enameled paper in an 8½x11-inch format, and includes professional artwork and illustrations, as well as activities such as puzzles, word-finds, fill-in-the-blanks, true/false questions, and mazes—all of which are designed to reinforce the teaching found within each lesson.
The series is designed so Bible school teachers have the freedom to send individual lessons home with each child, or compile all 13 lessons into a notebook that can be used in class and then given to the child for future reference at the end of the quarter. Sets containing all 13 lessons are shrink-wrapped for the teacher's convenience. We strongly recommend this new series for use in Christian schools, VBS classes, home-schooling situations, and summer camps. In keeping with our mandate to keep all of our materials as affordable as possible, cost for the entire series of 13 lessons is only $10/set. Why not order a set today for each youngster in your third-through-sixth-grade Bible class program, vacation Bible school, or summer camp enrollment? Call us toll free at 800/234-8558 for credit card orders or orders to be charged to churches.
---
REPRODUCTION & DISCLAIMERS: We are happy to grant permission for this article to be reproduced in part or in its entirety, as long as our stipulations are observed.